Ghost Hitch is an Android game by PlayHouse Games.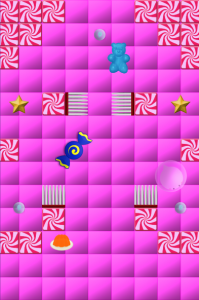 Please accept YouTube cookies to play this video. By accepting you will be accessing content from YouTube, a service provided by an external third party.
If you accept this notice, your choice will be saved and the page will refresh.
The Ghost Squad needs your help to rescue all the baby ghosts that were kidnapped by evil toys. Guide Norman and his friends through levels full of puzzles and quests to solve. Rescue the baby ghosts, avoid dangerous obstacles and enemies, collect stars, unlock new characters and defeat the bosses!
Changes:
Brace yourselves for the cold… The fifth area is finally here and it came to bring the temperature waaay down low. Lead the Ghost Squad to Ice Rules to rescue more baby ghosts and defeat Ace Berg, the evil yeti.