Ghost Hitch is an Android game by PlayHouse Games.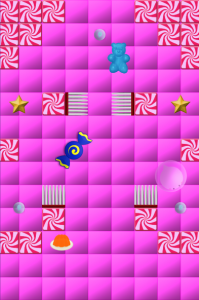 Please accept YouTube cookies to play this video. By accepting you will be accessing content from YouTube, a service provided by an external third party.
If you accept this notice, your choice will be saved and the page will refresh.
The Ghost Squad needs your help to rescue all the baby ghosts that were kidnapped by evil toys. Guide Norman and his friends through levels full of puzzles and quests to solve. Rescue the baby ghosts, avoid dangerous obstacles and enemies, collect stars, unlock new characters and defeat the bosses!
Changes:
It's Halloween! Enjoy a brand new Halloween themed costume and decor. Also, now you can switch through the different available costumes, even if we're not in the corresponding date. By the way, have you heard the rumors? These days, they say, some strange creature has been sighted flying around…