Jinroh keeps on working at his Atari VCS Jump'n Run Carrot Kingdom.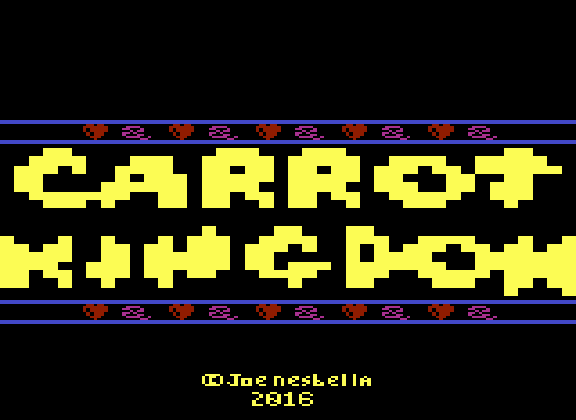 Please accept YouTube cookies to play this video. By accepting you will be accessing content from YouTube, a service provided by an external third party.
If you accept this notice, your choice will be saved and the page will refresh.
Changes:
Update 7/28/2016 – Fixes flamethrower sound buzzing on lives screen.
http://atariage.com/forums/topic/243605-carrot-kingdom-work-in-progress/