Der Luchs is currently cooking up another Atari Jaguar game called Arne – Jäger des Jags. It's soon ready for pre-order. It's a simple Jump'n'Run game where you need to reach the top a level. If you want to discuss about the game you can do so at the AtariAge forum.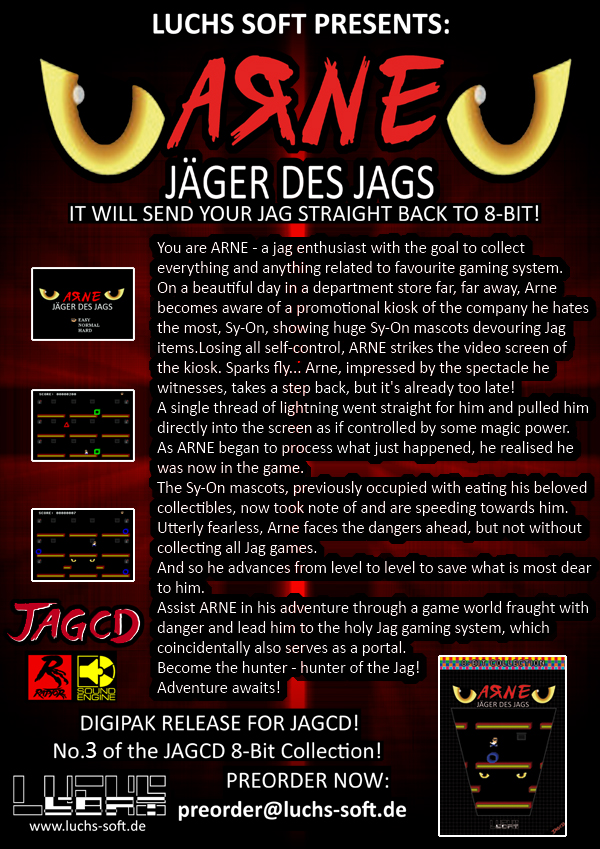 Please accept YouTube cookies to play this video. By accepting you will be accessing content from YouTube, a service provided by an external third party.
If you accept this notice, your choice will be saved and the page will refresh.