It has become famous amongst the demoscene to publish Invitros for several systems, so here is the Nintend DS invitation for Datastorm 2014 made by Up Rough.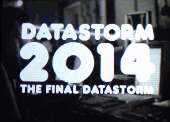 Please accept YouTube cookies to play this video. By accepting you will be accessing content from YouTube, a service provided by an external third party.
If you accept this notice, your choice will be saved and the page will refresh.