In The Line Of Fire will be a brand new first person shooter for the Sega Dreamcast. Assume the role of a SWAT commander and take down the bad guys! The game is currently funding via Kickstarter.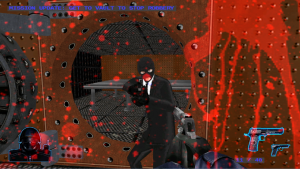 Please accept YouTube cookies to play this video. By accepting you will be accessing content from YouTube, a service provided by an external third party.
If you accept this notice, your choice will be saved and the page will refresh.
https://www.kickstarter.com/projects/620660310/in-the-line-of-fire