Thing is a short Game Boy Color Demo by Goblinish. Nice to see people still care about this great Nintendo handheld.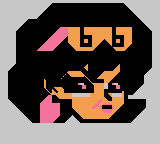 Please accept YouTube cookies to play this video. By accepting you will be accessing content from YouTube, a service provided by an external third party.
If you accept this notice, your choice will be saved and the page will refresh.