Garoudan by nevat is a game close to Choplitfer, but your aim is not to save humans, the aim is to kill 'em all. The game is work in progress and there is no binary to download yet.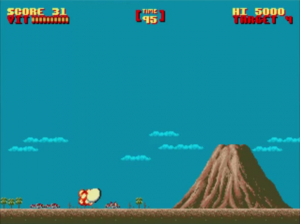 Please accept YouTube cookies to play this video. By accepting you will be accessing content from YouTube, a service provided by an external third party.
If you accept this notice, your choice will be saved and the page will refresh.
http://gendev.spritesmind.net/forum/viewtopic.php?f=8&t=2139