Miniplanets is a new Genesis/Megadrive game in development by German developer Sik. This arcade type game contains stages 1-1 to 1-9 for now. The video below pretty much shows the game play and we are happily looking forward to enjoy the full game.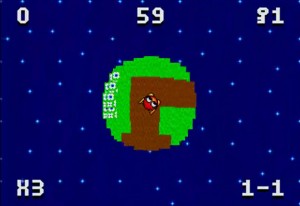 Please accept YouTube cookies to play this video. By accepting you will be accessing content from YouTube, a service provided by an external third party.
If you accept this notice, your choice will be saved and the page will refresh.
http://gendev.spritesmind.net/forum/viewtopic.php?f=8&t=2228