Star Chaser is yet another homebrew by Sik. This Genesis game supports up to four players at the same time, who need to chase an randomly appearing star on the playing field. What sounds simple, can be rather fun and should not be underestimated. Only downside is that the game has no sound at the moment, but this might change if the coder can find a musician.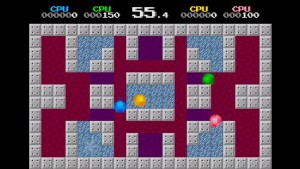 Please accept YouTube cookies to play this video. By accepting you will be accessing content from YouTube, a service provided by an external third party.
If you accept this notice, your choice will be saved and the page will refresh.
http://gendev.spritesmind.net/forum/viewtopic.php?f=8&t=2132