Catch That Human is an older Nintendo DS game by NightFox, which is not yet covered by us. The game is a bit grotesque, but fun. You take over the role of a cat, thirsty for milk. Tap the bottom screen to stretch out your prank and hit the mini-human who carries a pack of milk along.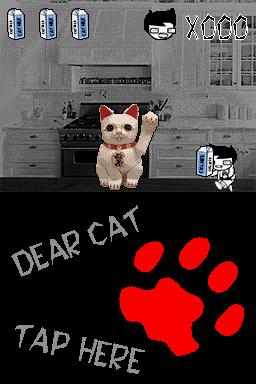 Please accept YouTube cookies to play this video. By accepting you will be accessing content from YouTube, a service provided by an external third party.
If you accept this notice, your choice will be saved and the page will refresh.