Meathook Massacre is a horror platform game by Sinister Studios. For ~76 USD a copy could be yours and comes visually like a real NES game with everything expected.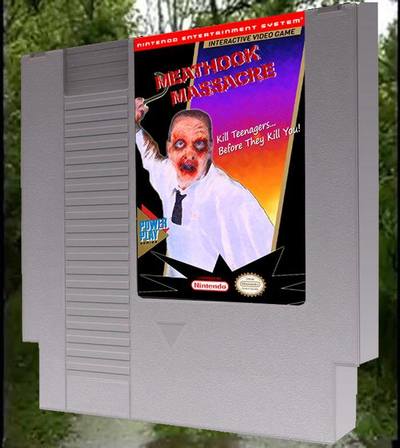 Please accept YouTube cookies to play this video. By accepting you will be accessing content from YouTube, a service provided by an external third party.
If you accept this notice, your choice will be saved and the page will refresh.
http://sinisterstudiosvod.storenvy.com/products/18548275-meathook-massacre-complete-nes-game