Atlantean by Aetherbyte is a fast action horizontal shoot 'em up in the style of Defender. Developer Andrew Darovich claims that a last batch (at least for a longer while) is ready for sale. If you want to get your hands on this quality title, now is your time to do so!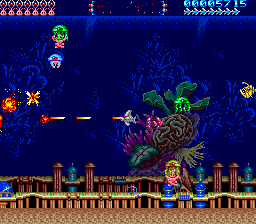 Please accept YouTube cookies to play this video. By accepting you will be accessing content from YouTube, a service provided by an external third party.
If you accept this notice, your choice will be saved and the page will refresh.
Source: https://www.facebook.com/groups/retroindiegamedevelopers/
http://www.aetherbyte.com/aetherbyte-atlantean_for_pc-engine_and_turbografx-16.html