Monkit released SnowKillz.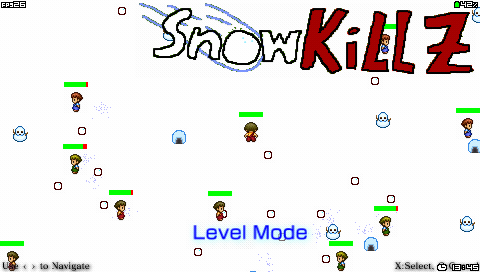 Release notes:
Basically it is something like a top-down shooter.
It was previously one of my super old childish games on PC
My old SnowKillz on PC But I ported it to PSP thinking that it would be fun Anyway.. the Loading is very slow.. have to bear with it. >.