As proven many times, 256 bytes are enough for a tiny nice effect. So shown with Electric Force by realm of illusion. Also a production first shown at Chaos Constructions 2015.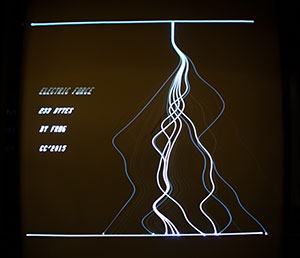 Please accept YouTube cookies to play this video. By accepting you will be accessing content from YouTube, a service provided by an external third party.
If you accept this notice, your choice will be saved and the page will refresh.