In Wetspot 2 you control a small crab and your target is to kill every monster on the current level. Since you have no weapons, to accomplish your job you must use the same bricks that forms the walls of the level you are into.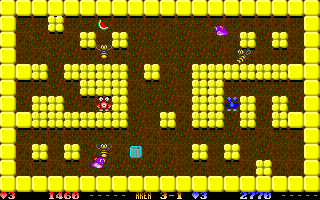 Please accept YouTube cookies to play this video. By accepting you will be accessing content from YouTube, a service provided by an external third party.
If you accept this notice, your choice will be saved and the page will refresh.