Boys, Girls, prepare for a blast! FidgetSpinner3DS by B_E_P_I_S_M_A_N is exactly what it says it is. Don't know if the author of this deserves a medal or a few slaps, but here it is.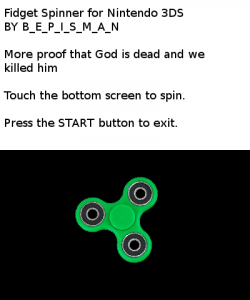 Please accept YouTube cookies to play this video. By accepting you will be accessing content from YouTube, a service provided by an external third party.
If you accept this notice, your choice will be saved and the page will refresh.