Sqrxz 2 is a Jump'n'Run which requires a sharp mind and fast reflexes, high frustration is guaranteed. Original Sqrxz made by Marcus Vesterlund (Maze) and John Holmvall (Hojo). Sqrxz 2 is a sequel to this game created by Rodolphe Boixel (Thor), Shahzad Sahaib (Kojote), Alexander Wiklund, Simon Butler and Jane Mumford (Jayne). Nintendo 3DS port is courtesy of Gisberto Rondinella.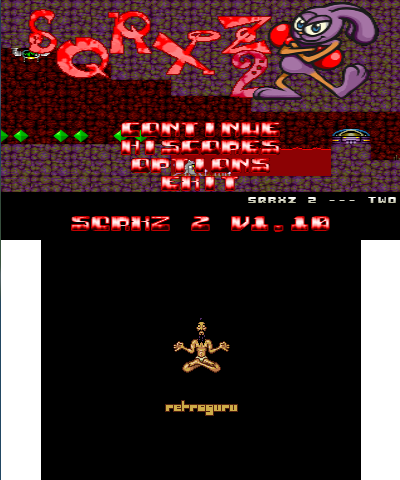 Please accept YouTube cookies to play this video. By accepting you will be accessing content from YouTube, a service provided by an external third party.
If you accept this notice, your choice will be saved and the page will refresh.