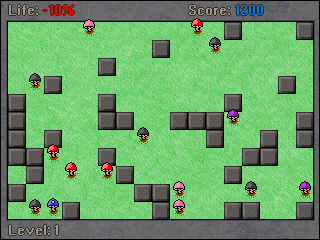 Mushroom Roulette is a game all about collecting mushrooms!
Red Mushroom – Gives you 50 Score and 10 Health.
Pink Mushroom – Gives you 150 Score takes 40 Health.
Grey Mushroom – Makes all movable boxes unmovable.
Purple Mushroom – Allows you to destroy one box.
Butterfly – Takes sixth of your Score and a third of your health.