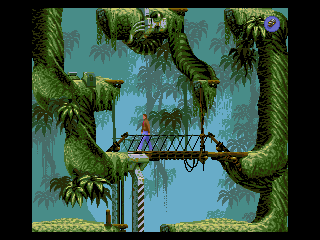 REminiscence is a rewrite of the engine used in the game Flashback from Delphine Software. This program is designed as a cross-platform replacement for the original executable and uses the SDL library.
You need orignal files from Flashback to play this game. Once you have run the PND the first time it will create a directory
in /pandora/appdata/reminiscence.