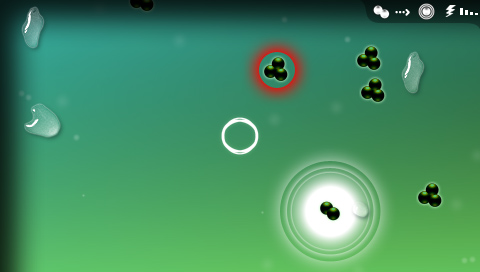 Welcome to the origins of life, your aim will be to protect your cell during you feed it to reach a high lever of evolution.
Freeesh is an arcade game for Sony PSP published by Realtech VR.
This program requires a PSP with System Software version 1.5 installed on it (2.71SE, 3.XX OE are supported) To check your System Software version, look in 'Settings', 'System Information' on your PSP. This game is using an homebrew implementation, which is not supported and not approved by Sony. Use at you own risk.