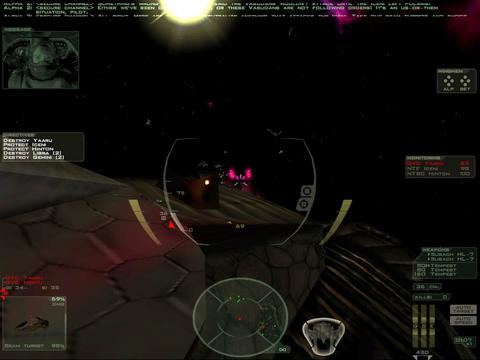 FreeSpace 2 is a 1999 space combat simulation computer game developed by Volition, Inc. as the sequel to Descent: FreeSpace – The Great War.
Freespace 2 for the Wii. There are some minor graphical glitches, and the number of keys are limited on the Wii, but it is quite playable.
You must have a copy of Freespace 2 to use this, instructions are on the Google Code Wiki. If you do not have Freespace 2, you can grab it for real cheap online.
http://code.google.com/p/freespace2wii/