Archive for January, 2010
SpaceBubble by wplaat is a classic board puzzle game based on bubble breaker. Select multiple bubbles with the same color and destroy them, the more you hit in one the higher score you will get. Changes: – Improve main menu screen. – Added 60Hz (640×480) TV Mode support. – Increase local highscore list to maximum 100 entries. – Store current [&hellip
drunkencoders.com announced their 5th Annual Wintery Game Coding Competition. Entries can be submitted till March 19, 2010. Quote: Create a Nintendo DS or GBA game with a winter or holiday theme. Be it Wack-a-Santa or nuclear snowball fights with diminutive elves we want to see your wintery creations. Now accepting Wii and Gamecube entries (judged by the same criteria but [&hellip
ChaoticXSinZ updated his manga comic reading client. Changes: Bookmarks: I added the bookmark feature. Bookmarks can be accessed from the bookmark item in the menu. You can remove a bookmark by going to it and pressing SQUARE. You will prompted to confirm the deletion. To add a bookmark go to either a Manga, Chapter, or Image and press SELECT to [&hellip
PSP Installer is an application that will automatically download and install homebrew games and apps, saves, wallpapers and more, but only if the repository that you select has those files for download! Changes: Better Error Handling: If a file doesn't download, PSPInstaller will tell you!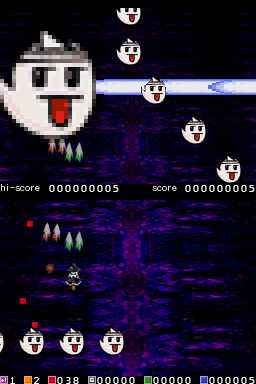 Touhou DS is a Shoot Em Up game for Nintendo DS. Changes: bugfixes: – On-screen keyboard was broken. improvements: – Added support for writing scripts in LUA. – Update to tools (new TextureConverter & repository creation tool). – Improved collision system which lifts the maxsize=64×64 restriction and gives a choice between line-segment and circle collision shapes. – Added sixth stage [&hellip
S8DS is more or less a port of SMSAdvance to the NDS. It emulates the Sega Master System and the Sega Game Gear. Changes: *Added option to turn off 3D display. *Fixed color/saturation setting for SG/Coleco games. *Fixed some bogus handling of the 3D display mode. *Fixed "Perfect Sprites" mode, should now be used as default. *Changed startup values for [&hellip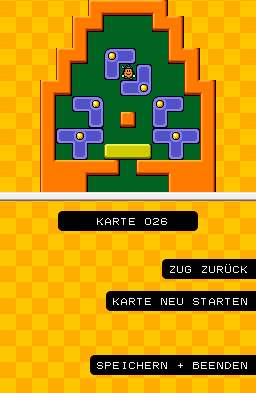 maRk2512 updated his game QuirkDS, which he now calls "PuzzleBoy". It's a remake of the old GameBoy game "Kwirk, A-mazing tater". Changes: FIXED: Level 74 was not solveable. Thanks to mman3i
Slaanesh ported the Atari 2600 emulator Stella to the Dingoo. Quote: Optimized and cleaned up build of Stella 2.3.5 for the A320 running Dingux

This is a port of Super Mario War to the Wii, using SDL Wii. It should be fully functional with the exception of netplay. Changes: Fresh port of Super Mario War 1.8 beta 2. This requires you to replace ALL old files. Enjoy!
Neko Project II emulates a NEC PC-9801. Changes: Support USB storage Fix some paths Thanks to http://nintendomax.com/viewtopic.php?t=11126&f=54 for the news