Cristiano Bei of IoCero.com released NATADEMO which is a tiny Xmas intro for NeoGeo CD.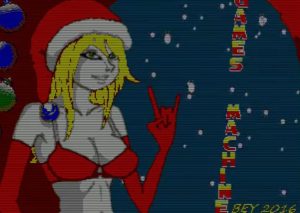 Please accept YouTube cookies to play this video. By accepting you will be accessing content from YouTube, a service provided by an external third party.
If you accept this notice, your choice will be saved and the page will refresh.
https://drive.google.com/drive/folders/0BwZTDuyjKFEuY1lxQkhVZHhSZEE?usp=sharing