Archive for May, 2007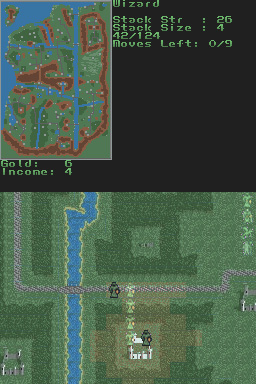 More information about this game on it's page
This is a Lucid Dreaming Aid, which tells you words and phrases that your subconsious remembers. If you're lucky enough, you may see these words inside your dreams!
This application displays text for reading in a rapid sequential fashion, which allows rapid reading even on a restricted-size screen such as the GP2x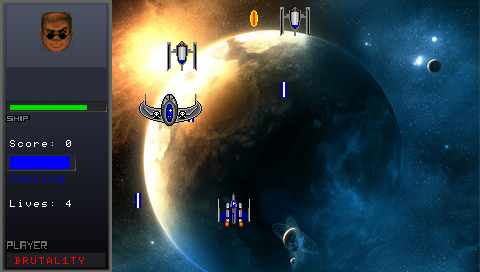 Object of the game is to kill as many ships as possible before you die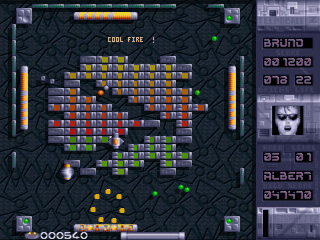 A exciting Brick Breaker with 50 levels of game and 11 special levels, distributed on the 2 modes of game to give the player a sophisticated system of attack weapons with an enormous power of fire that can be build by gaining bonuses. Numerous decors, musics and sounds complete this great game. This game was ported from the Commodore Amiga
Atari800 is an emulator for the 800, 800XL, 130XE and 5200 models of the Atari personal computer. It can be used on console, FrameBuffer or X11. GP2X-Atari is a port on GP2X of the PSP version 1.0.7 by ZX-
PSPSSH is a port of the version 0.48.1 to the PSP. This ssh client gives you a remote access to your PC (if you have a SSH server installed of course), and you can then enter commands and run scripts as if you were directly in front of your PC. This software is usefull for linux users who might want [&hellip
fMSX is a famous emulator of the MSX, MSX2, and MSX2+ 8bit home computers. It runs MSX/MSX2/MSX2+ software on many different platforms including Windows and Unix. It has been first written by Marat Fayzullin, and later Vincent van Dam ported it on SDL. GP2X-MSX is a port on GP2X of the version 2.7.0.40 of fMSX-SDL from Vincent van Dam that [&hellip
Learning the basics of the japanese language couldn't be easier. Full use of the touch screen and sound. Changes: v1.25 – Removed the 1 second timeout when a wrong answer is given and replaced that for a 'Wait for touch screen' – Removed the 1 second timeout when you check if your drawing is oke and replaced that for a [&hellip
Learn a bit of Chinese in your Nintendo DS!