Archive for March, 2010

Wii7800 is a port of the ProSystem emulator developed by Greg Stanton. Additional changes developed by Ludovic Jacomme aka Zx-81 (PSP port), Leonis, and gdement. Changes: * GX based scaler (smoother scrolling in Plutos, Xevious, Motor Psycho) * Ability to adjust screen size to any size/dimensions via the "Screen Size" option under "Display". If this is entered after loading a

Visual Boy Advance GX is a Game Boy Advance / Game Boy emulator for Wii and GameCube based on VBA-M. Changes: * Fixed ROM allocation. Should solve some unexplained crashes * Numerous performance optimizations (thanks dancinninja!) * DVD / USB 2.0 support via IOS 202. DVDx support has been dropped. It is highly recommended to install IOS 202 via the

FCE Ultra GX is a modified port of FCE Ultra v0.98.12. With it you can play NES games on your Wii/GameCube. The GUI is powered by libwiigui. Changes: * DVD / USB 2.0 support via IOS 202. DVDx support has been dropped. It is highly recommended to install IOS 202 via the included installer * Multi-language support (only French translation

SNES9x GX is a Super Nintendo emulator for Wii and GameCube based on the PC emulator SNES9x 1.51. SoftDev is responsible for the original SNES9x 1.51 GameCube port, whose work was continued by crunchy2. Wii support was added by michniewski, and SNES9x 1.51 was ported by Tantric. The project is currently being maintained by michniewski and Tantric. The GUI is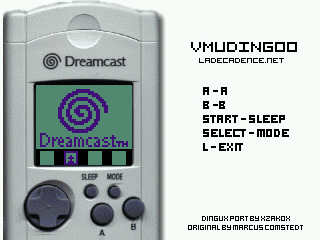 VMUDingoo by xzakox is a Sega Visual Memory emulator for Dingux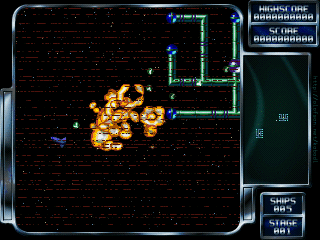 scachi ported Kobo Deluxe to the Wiz. Kobo Deluxe is an enhanced version of Akira Higuchi's game XKobo for Un*x systems with X11. Kobo Deluxe adds sound, smoother animation, high resolution support, OpenGL acceleration (optional), an intuitive menu driven user interface, joystick support and other features. Recent versions also add a number of alternative skill levels with slightly modernized gameplay.
Dropbear is a relatively small SSH 2 server and client. It runs on a variety of POSIX-based platforms. Dropbear is open source software, distributed under a MIT-style license. Dropbear is particularly useful for "embedded"-type Linux (or other Unix) systems, such as wireless routers. Source Code is here: http://dl.openhandhelds.org/cgi-bin/wiz.cgi?0,0,0,0,46,
S2U2 (Slide2Unlock2) is a simple lock/unlock application which has the iPhone style slide unlocking. It can be used as a screensaver while you don't use your device. It has a CallerID function (but some devices may not work, so please try it first); S2P control plugin; and volume control. Changes: – changed option "Lock Message Preview" to "Disable Message Preview"
The Android(TM) mobile phone application ear allows users to create environment-aware settings profiles. Version 0.6beta enables users to: * create settings profiles (ringtones, wifi, bluetooth, airplane modus, etc.) * view the active profile in the taskbar * easily change profiles * new icons * support for latest Android firmware
Tilt the device to guide the Pomplets to the finish, in this game which challenges your skills, not your patience!