Archive for March, 2011
Sqrxz 2 is a Jump'n'Run which requires a sharp mind and fast reflexes, high frustration is guaranteed. Original Sqrxz made by Marcus Vesterlund (Maze) and John Holmvall (Hojo). Sqrxz 2 is a sequel to this game created by Rodolphe Boixel (Thor), Shahzad Sahaib (Kojote), Alexander Wiklund, Simon Butler and Jane Mumford (Jayne). Symbian OS port is courtesy of Anotherguest. Story: [&hellip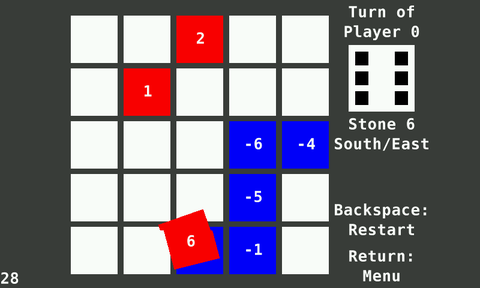 Einstein (wuerfelt nicht) is a board game for two players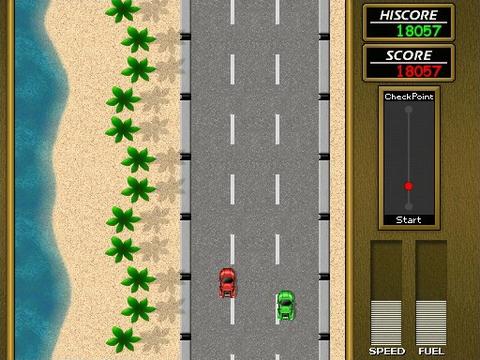 RoadFighter is a remake of an MSX classic with the same name. It is a simple racing game, where the goal is to reach the end of the level before your fuel runs out. This is not as simple as it sounds since there are other vehicles on the road, some even trying to run you off the road!
Bluefish is a powerful editor targeted towards programmers and webdesigners, with many options to write websites, scripts and programming code. Bluefish supports many programming and markup languages, and it focuses on editing dynamic and interactive websites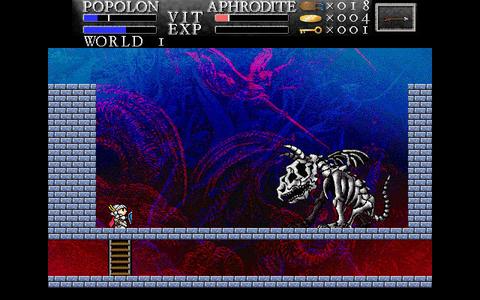 Maze of Galious was an MSX game released in 1987 by Konami. In 2002, a remake of this game has been released by the Brain Games team. This remake was written in SDL, and is now ported to Pandora. Maze Of Galious is regarded as one of the greatest games for the MSX home computer, being released in 1987. While [&hellip
Quasist updated his 3D adventure game FleshChasmer. Changes: +vibration +Gsensor support +total awesome bloody motion blur
Lightweight2 is a very "leightweight"/minimalistic browser for the Pandora and possibly other systems. Changes: Added support for translations Added Autentication support Added popup support (All popups are opend in a new tab) Show Webpage icon directly again when opening a bookmark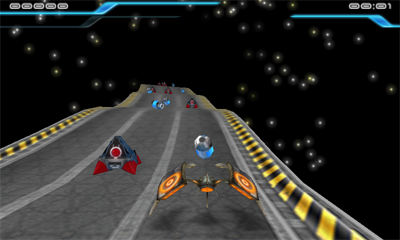 Audiorace is a music based game similar to the popular 'Audiosurf'. It analyzes the songs of your choice and creates a unique track to ride on. The goal of the game is simple but encouraging: choose your song and beat your own hiscore!
Pandora-Vectrex is a Vectrex emulator based upon VecX by Valavan Manohararajah and ported to Pandora by ZX-81. Changes: – CPU overclock options (it's now 633Mhz by default) – Overlays support!
Pandora-Vectrex is a Vectrex emulator based upon VecX by Valavan Manohararajah and ported to Pandora by ZX-81. Changes: – Overlays support