Archive for October, 2011

Crazy Eyes by Killerfeeshy is a fun app that lets you choose a pair of eyes from a list, then lets you control the winking of each eye (separately or together)
Build lightweight networks of service-based components (SOA). Framework for autonomous behaviour, self-organising mechansim and distributed/remote communication. Separate packages for server, client/GUI and problem solving. Java J2ME CDC compatible. Features: * The capability to build distributed networks of autonomic service-based components. * Permanent and dynamic linking mechanisms to construct the network architecture. * Autonomic self-organisation through a dynamic (stigmergy) linking mechanism.

Micro Manager by mehdok is an open source file manager for Android systems, developed under GPL v3 License. Changes: * solve problem in executing files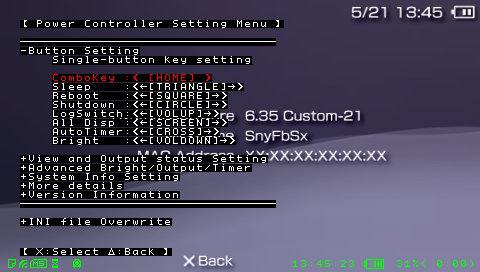 PSP Power Controller by SnyFbSx allows to set various options on your PSP. Changes: * Fixed a bug with the log output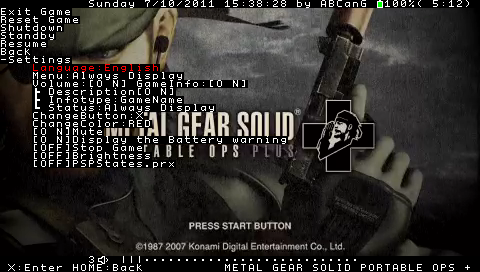 "CustomHOME" is a plugin that makes HOME MENU more convenient. Changes: [!]fix suspend thread bug

atari2600land has updated his single and two player simultaneous play variant of a very well known Russian block game. Release notes: Hi all. There was a bug about getting 100 or more lines and affected the playfield. I think i fixed it. I also went ahead and made it so before you get a line cleared it goes much quicker.

mcobit ported Tetris Queen to Pandora

Alekmaul finally got around to make his Cannon Fodder Remake public. Enjoy!