Archive for May, 2012

Sound Coder by Digital Sounds System is an Atari 2600 Demo released at Stream 2012 (ranked 2nd in the oldschool demo compo)

Uwol – Quest For Money is a platformer initially made for ZX Spectrum by Mojon Twins, reprogrammed for several other systems and now soon available for the Super Nintendo Entertainmen System, courtesy of alekmaul (based upon Shiru's Megadrive sources). The port is not yet public because of occasional slowdowns and there is no sound yet. As soon as those problems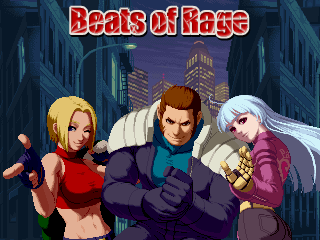 OpenBOR (Open Beats of Rage) is an open source engine to play Beats of Rage. Beats of Rage is a freeware open source video game and modifiable game engine made by Senile Team and inspired by Sega's classic Streets of Rage series. The term "modifiable" means that the program allows users to create their own content, and thus their own

FreedroidRPG tells the story of a world destroyed by a conflict between robots and their human masters. Play as Tux in a quest to save the world from the murderous rebel bots who know no mercy. You get to choose which path you wish to follow, and freedom of choice is everywhere in the game

nextvolume wrote us a message to spread the word of his latest PSX intro NexTro. According to it's author the intro was made in one day, out of boredom. For those who are interested, there is also the source code!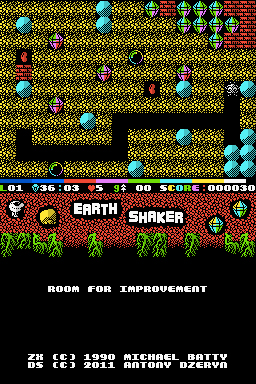 ant512 updated his remake of "Earth Shaker", a "Boulder Dash" like game, originally released for ZX Spectrum in 1990. Changes: – The ability to load and save levels in the editor with user-defined names (so you can have more than one custom level, and share them with other people); – A "Custom Level" option on the title screen listing all

Retrogaming Times Monthly #96 is available. RTM is a retro magazine, sometimes with focus on the homebrew scene. Content of this issue: ATTRACT MODE * Press Fire To Begin * Retrogaming News THE RETROWORKS * The Business Of Gaming – Good Ol' 1982 * Retro Collecting 101 – Is There A Such Thing As Too Many Games? * Apple II

FBZX is a ZX Spectrum emulator for FrameBuffer written by Sergio Costasand ported as FBZX Wii to Wii by Oibaf. Main features: * Emulates accurately the Original 48Kspectrum (both issue 2 and issue 3), the classic 128K, the Amstrad Plus 2, the Amstrad Plus 2A and the Spanish 128K. This includes screen, keyboard and sound (both speaker and AY-3-8912 chip).
XM7Play by sverx is a XM player based on libXM7. It plays .xm's and most common format .mod's with up to 16 channels directly from your FAT memory card. XM7(Play) DJ is a special edition for disc jockeys. The changes in comparison to the regular version is: * the module should load and be ready for replay, instead of starting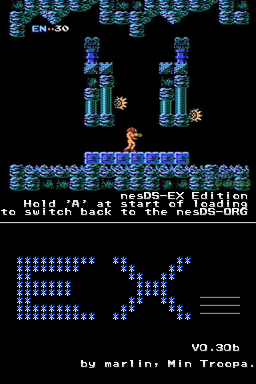 NesDS by huiminghao is a Nintendo Entertainment System emulator for Nintendo