Archive for December, 2013
Qmmp is an audio-player, written with the help of the Qt library. The user interface is similar to winamp or xmms. Ported to Pandora by Canseco. Release notes: – Last stable version. – Sources included in src folder

Quantum jump from Planck to Planck as you hit critical velocity in Boson X, a new rotational runner from Mu & Heyo. Ported to Pandora by ptitSeb. Changes: * {A}/{B}/{Y} mirror the DPad and can be used now * Shoulder button can also be used (use both to jump straight)

Freeciv is a Free and Open Source empire-building strategy game inspired by the history of human civilization. The game commences in prehistory and your mission is to lead your tribe from the stone age to the space age. Changes: – Compiled last stable release, mostly bugs fixed

Sgt. Helmet Training Day is an action platformer by the Mojon Twins, who released this nice game first on the ZX Spectrum. And now here it is… for the 8-Bit NES!

Vitali Glitchko by Schaedelproduktion belongs to the possibly worst GameCube demos ever released. First shown to the public at NorthCon Demoverse 2013. Schaedelproduktion – Vitali Glitchko Watch this video on YouTube

SigFLUP comes up with XMAS greetings for 2013. Fresh for the Sega Genesis! Watch this video on YouTube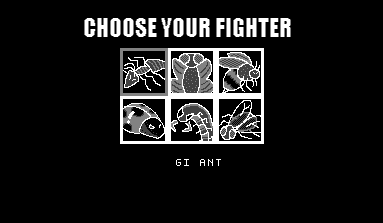 Chris Read aka atari2600land continues working on his 2D fighting game Insecticide. It's easy to kill a bug, but how about when you're a bug yourself? Strap yourself into a bug's shoes and fight to the death. Are you strong enough to perform insecticide? Changes: – no changelog found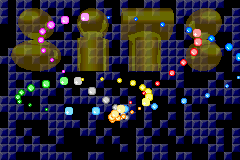 ReGBA by Nebuleon is a Game Boy Advance emulator based ultimately on gpSP 0.9 by Exophase. You can also submit patches on GitHub. Release notes: In this release, software bilinear scaling is available, and subpixel-aware scaling is now a special case of software bilinear scaling and is much less rainbow-fringey

Chris Read who goes by the nickname atari2600land works on GoSub for the Nintendo DS. Get your underground boat to the treasure!

In atari2600land's Plim Aliens have landed and are trying to annoy Frank! Can Frank survive the alien onslaught of annoyingness? Changes: * No changelog found (still the old one on the page…)