Archive for July, 2016

QjackCtl is a simple Qt application to control the JACK sound server (http://jackaudio.org), for the Linux Audio infrastructure. Ported to Pandora by Canseco. Changes: – Latest stable release, compiled with QT 5.7.0 from latest beta Codeblocks PND. – Updated libs and sources

OpenSyobon3DS aka Open Syobon Action aka CAT Mario has been ported to Nintendo 3DS by nop90. It's sort of a Mario game but with a devilish twist, it's really very difficult to play. Changes: – Fixed blurred text caused by SFTDLib (used workaround found on Xerpi github) – Added sprites for ceiling spikes, previously drawn as white lines – Changed [&hellip

Pretty Princess Castle Escape by sergeeo and Zalo has been updated. It's supposed to be the final version. Thanks to sergeeo for the news udpate. The Princess has to escape from the Royal Castle and needs to avoid spikes, placed almost everywhere! Help her get her crown back!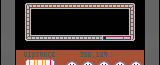 TRAIN is a PICO-8 game by PROGRAM_IX. You have a large control panel for a very small toy train. The controls are supposed to be something of a puzzle. There are no instructions, only hints, but suffice it to say that you can make the train move. Fuel is limited, so the goal is to maximize your distance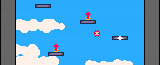 Floomy by hcnt is a autojumper bouncing game, way up to to top. It features endless random platforms, pickups, deadly obstacles and highscores. The authors highest score is around 5200 at the moment. Can you beat it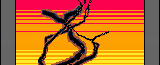 Chasing The Sun by creamdog is a PICO-8 single effect demo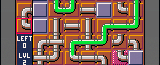 Tubular Craze is a PICO-8 by briac. It's a Pipe-Mania like game. The goal is to connect pipes from the Start tile (S) to the End tile (E) with at least a number of pipes (the number below "LEFT" in the lower left)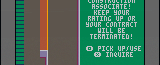 Stars and Bucks by fweez is a fairly stressful little game of memory. Make coffee drinks from the ingredients the barista-bot sends down the conveyor belt, and hope your customers rate you high enough to keep your job!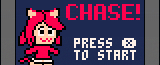 Nora's Mouse Chase! is a PICO-8 game by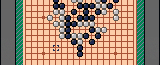 GO Game is a GO game by harraps. The game is playable and implement a counting system to display the score at the end of the game. You can comment/uncomment one line of code to display the territories instead