Popular wap video news service "100 seconds" is now available for iPhone and iPod touch users.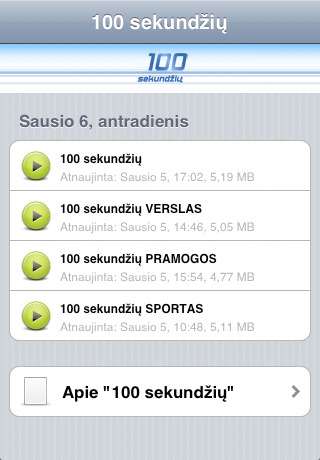 "100 seconds" – is video on demand download service. Service includes 4 packages of video news – common news, business news, sports news, entertainment news. Video files are updated up to 10-12 time per day. The service is for free. All charges for data traffic will depend on your existing data plan or data package.
Sidenote: At the point of posting this program has been marked as beeing freely available without costs. As this program is hosted with the AppStore the status might change. Authors like to publish their programs for free for promotion purpose and then make it commercial. Also it could happen that the author decides to take the program down.