This game is quite simple. You just tap from 1 to 30 as soon as possible. That's all. 🙂 Do you think this is too simple? Try to play funny mode. Some funny operations are waiting for you. Sometimes, numbers will be smaller or they will be rotated and so on.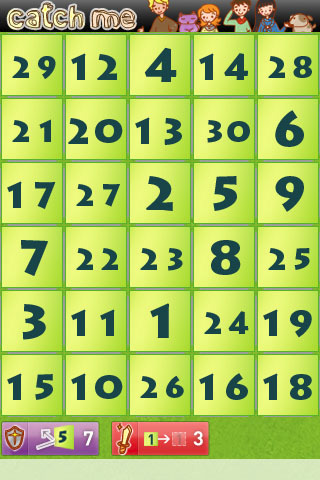 You can race with another person via network. There are more funny operations in the battle game mode. There are several items for offense and defense. You can know about them from help menu.
Sidenote: At the time of posting this program has been marked as beeing freely available without any costs. As this program is hosted with the AppStore the status might change. Authors like to publish their programs for free and / or for promotion purpose and then start charging.