Do you like '2 Minute' series? Would you like to enjoy every aspects of RPG within 2 minute? If the answer is yes, you should download this game. It will show you everything of RPG.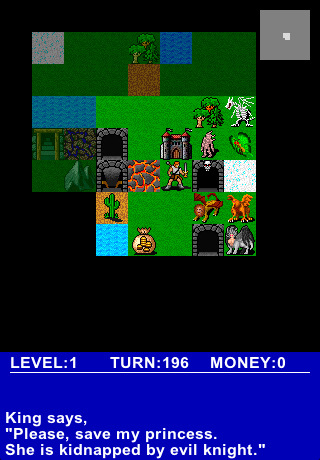 You will save the princess, explore the ancient treasure, and save the endangered kingdom.
You can do all these only within 2 minutes. You can also check your status by online ranking system.