Berlin's rough cityscape is marked by urban art: Paintings, graffiti, stencils, paste-ups, stickers – Berlin is a city where both national and international artists go wild.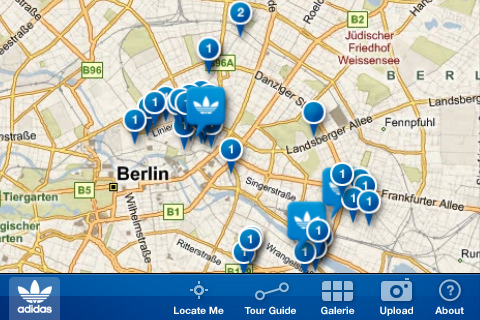 The adidas Urban Art Guide iPhone application allows you to discover urban art where it takes place – the streets, hidden backyards, in hallways, behind fences or in remote places.
You can also interact with the Guide: If you explore new works of Berlin's street art, you can send your suggestions to the editorial staff directly via your iPhone. Furthermore all pictures can be rated, commented and recommended to others.