Take on the world with your very own multi-touch armory. Including pistol, sub-machine-gun, RPG, assault rifle, shotgun and sniper rifle and with multiple explosion sounds.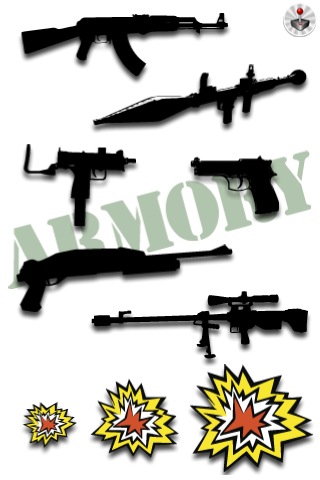 With multi-touch you can fire multiple guns and set off multiple explosions at once.
With over 40 different high quality sound effects, the Armory is a must have if you have an itchy trigger finger.
Recommended for devices with an external speaker, but will work with headphones too.