This application is a viewer for the Australian Society of Anaesthetists (ASA) Relative Value Guide (RVG). It is organised by Categories, Sub-categories, Time Items, Favourite Items, and includes a BMI and BSA calculator.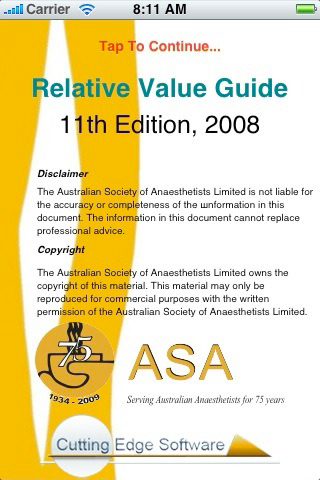 It has been developed by Cutting Edge Software for the ASA.
The software is available free of charge to ASA members and requires activation prior to use.