Travel or live in Athens, Greece? AthensBook is a free location-aware app that will help you instantly locate a growing variety of points of interest around you.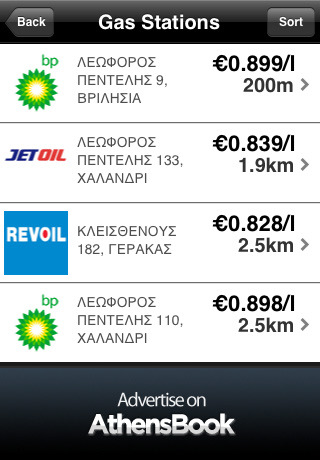 AthensBook will find:
– The cheapest gas stations in your area (allowing you to sort by distance or price, and choose your favorite fuel type)
– The nearest open pharmacies (even late at night, or on weekends and holidays); calling them to verify availability of your medication is one click away.
– The nearest hospitals, with phone numbers.