Backgammon for iPhone is native application to run on Apple iPhone and iPod Touch phones.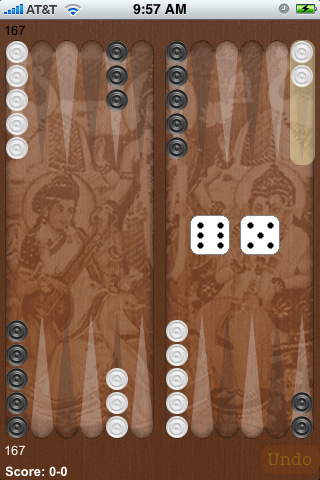 Game includes two modes.
1) vs. iPhone. Currently includes basic beginner level algorithm. Next releases will be more improved. So please follow updates.
2) vs. Human. In this mode you have small backgammon "board", you can put it on a table and play like on a regular board. Control elements and text for the second player are rotated by 180 degrees.
Changes:
– New design
– Improved algorithm, especially on finishing stage
– Playing match. Length is fixed – 5 points
Thanks to http://www.iphoneskinning.com/ for the news and the screenshot!