Are you tired of paying full price for an app and seeing it half price or even FREE the next day?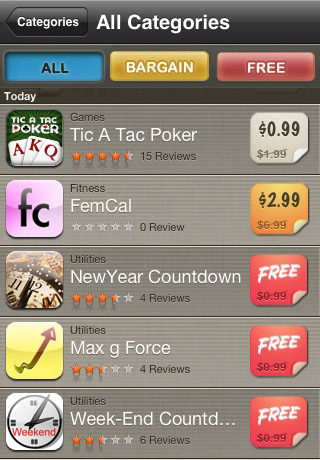 App prices change and limited time sales are happening around the clock. With BargainBin, you'll never overpay for an app again.
BargainBin constantly watches the App Store to inform you as soon as an item goes on sale. New items are falling into the BargainBin continually, so check back often to make sure you never miss a deal. And don't worry, we won't clutter your BargainBin with old deals that are no longer valid.
http://appshopper.com/productivity/bargainbin-save-money-in-the-app-store