BeatPhone is the first beatbox application for the iPhone. Aiming to be a "studio in your pocket", it is still in an early stage of development. Are you ready to take your little studio in your pocket?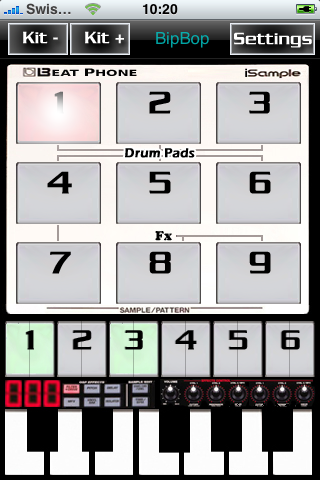 Features & Notes:
9 one-shot pads,
6 loop-pads
Samples in "any" format : WAV, AIFF, …

Output at 44.1kHz, 16-bits
Up to 256 samples polyphony
Thanks to http://www.emuholic.com for the news.