Tap on a box and slide it to any direction. The box will stop next to another box or to the wall. If three or more boxes of the same color become connected in any shape, they will be removed.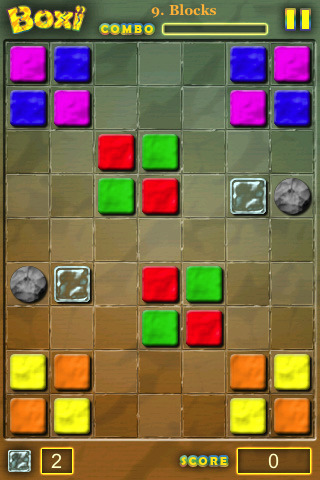 If you remove two groups quickly you will get bonus points. The ice cubes and the rocks are stationary. If there are any ice cubes on the board you have to melt them down. You have to hit it with a normal box to melt it. You can remove boxes in different shapes. Remove more boxes with one slide for more points.
Features:
– 50 levels
– Random Set game mode
– High scores
– Auto-save
– Quick level restart
– AGON based online high scores
– Reset function
FREE for three days!