Learn the capital cities of the world in this fun quick-fire quiz game!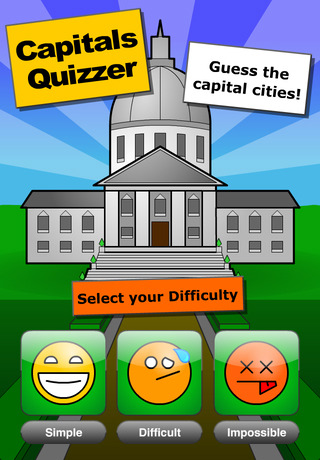 Features:
-Every capital of every country, with flags
-3 difficulty levels; play to your level!
-Gradually improve your knowledge of the world
Changes:
-Brand new "cartoony" graphical style
-New three strikes gameplay mechanic; you can use three lives before game over
-Post your highscores to Twitter, or e-mail them to a friend directly!
-Ability to change difficulty mid-game
-Improved sorting of countries, meaning that you're now very unlikely to see duplicate questions.
-Lots of smaller bug fixes and updates.