The MoneyMuseum is a money and currency museum. Its core is the collection of Western leading currencies from over 2500 years.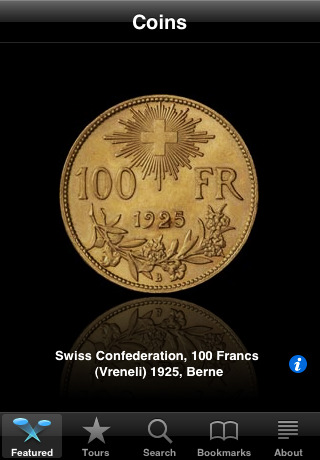 With "Coins" you can now download the entire MoneyMuseum's coin collection onto your iPhone and:
– go on various coin tours
– learn about historical details on every coin
– look at every coin, also close up
– search for particular coins
– bookmark interesting coins
The MoneyMuseum is a platform of the Sunflower Foundation (www.sunflower.ch). It has been on the internet since 1999, with its own exhibition rooms since 2003. You will find further information on our website.