Quickly and easily convert between various units including daily updated currencies.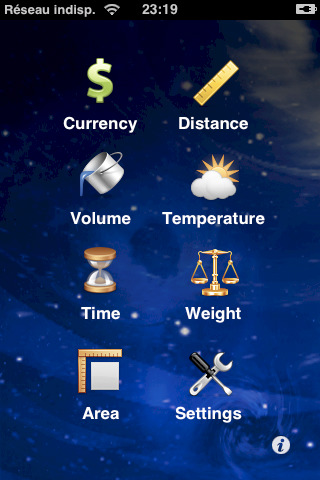 Features:
– Convert as you type or select input/output formats
– Currencies, updated automatically or manually
– Distance
– Volume
– Weight
– Time
– Area
– Temperature
– Stores latest conversion in each category
– Pretty icons 🙂
Sidenote: At the point of posting this program has been marked as beeing freely available without costs. As this program is hosted with the AppStore the status might change. Authors like to publish their programs for free for promotion purpose and then make it commercial. Also it could happen that the author decides to take the program down.