CubicMan is a simple yet addictive puzzle game. The game can be played in both portrait and landscape mode. You can use single finger wipes to roll the cube and 2 fingers gesture to zoom in and out.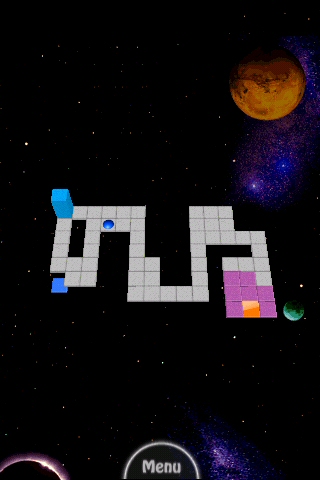 Changes:
– Progress saving and loading.
– All new UI and texture.
– 15 new levels + enhancement of those old 8 levels (effectively 23 new levels).
– Music and sound effects.
– New triggers: bridges, thin tile and teleporter.
– New control mode using Accelerometer.
http://www.modmyifone.com/forums/native-iphone-ipod-touch-app-launches/120351-cubicman-release-thread-new-release-0-0-2-a.html