Your iPhone or iPod Touch is now home to an exciting new multi-media application that is sure to provide hours of enjoyment to every fan of The Grateful Dead.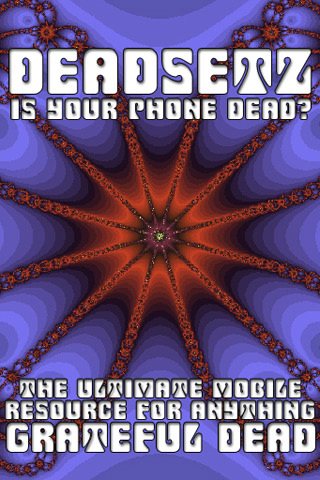 DeadSetz features:
– A comprehensive onboard database is included and filled with setlists for over 1900 concerts performed by The Grateful Dead.
– A custom media player has been specially designed with advanced bandwidth detection to stream and seek through nearly 40,000 live tracks over WIFI or cellular service!
– Rotating slideshows display hundreds of classic concert posters and lyric links show detailed information about any given song.
– Online message boards make it easy for the DeadSetz community to connect and communicate as well as provide feedback about application requests or bugs.
– A beautifully displayed catalog of merchandise provides links directly to The Grateful Dead Official Online Store or Wolfgang's Vault for product information and purchases.