World's first wrist-operated personal notes recorder exclusively for your iPhone and iPod Touch (2nd Generation). Simple tipping / tilting of the iPhone in your wrist starts recording, pauses, plays back, fast-forwards and rewinds — all at the flick of the wrist!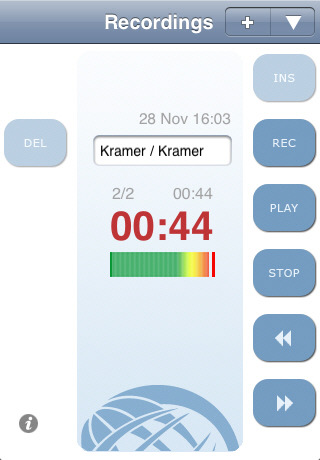 DictaNotes gives you a feature-complete, voice-activated recorder with full editing capability — plus the ability to insert passages anywhere within your recording.
Sidenote: At the time of posting this program has been marked as beeing freely available without any costs. As this program is hosted with the AppStore the status might change. Authors like to publish their programs for free and / or for promotion purpose and then start charging.