Easy TXT reader is a simple and convenient tool for reading and viewing books in TXT format using your iPhone.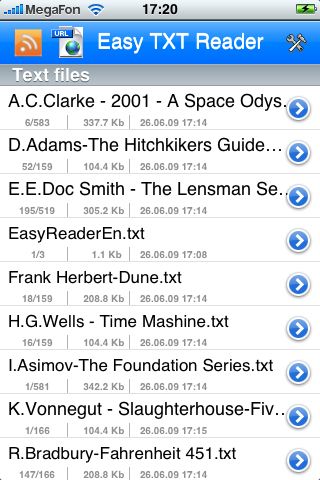 Features:
– Loading of files via WiFi hub or url
– Automatical detection of more than 100 encoding and transformation to book format
– Automatic detection and correct line breaks
– Justify text when reading
– Opening files up to 100 Mb
– Quick open files after first open (files is indexing).
– Advanced bookmark features
– Reading starts from the point where finished last time
– Quick navigation, advanced scrolling options (including touchscreen)
– Extended fonts, color schemes and backgrounds support.
– Unique settings for each file
– Landscape or portrait mode.