Farm puzzler for your iPhone. Tap on animals in groups of three or more to select. A selected group can be tapped again to release the animals. The larger the number of animals the more points you score. When an entire column has been released more animals will fill from the sides.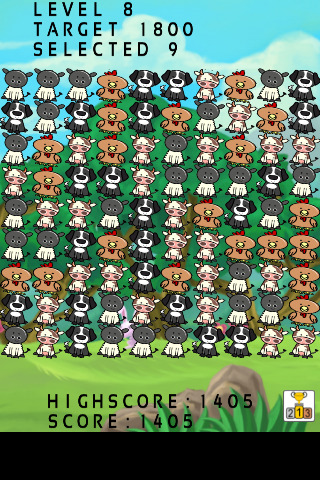 Reach the target score to progress to the next level.
Featuring:
– Realistic animal sounds.
– Fun soundtrack.
– Global highscore rankings.
– OpenGL special effects.